| Image | Volt | Current | Power | Tip | Item Des | Price |
| --- | --- | --- | --- | --- | --- | --- |
| | 19.5V | 2.31A | 45W | 4.5x3.0 | HP 740015-003 AC Adapter | CAD$ 36.17 |
HP 740015-003 Laptop AC Adapter 19.5V 2.31A 45W HP19.5V2.31A45W-4.5x3.0mm
Item Name: HP19.5V2.31A45W-4.5x3.0mm
Adapter Output Voltage:
19.5V
Adapter Output Current:
2.31A
Adapter Power:
45W
Adapter Plug Size:
4.5x3.0mm
Dimension
( Main Body ) :107.00 x 47.20 x 30.30mm
Original / Genuine
: Yes
Weight
( Adapter only ) :230g
Total Sale:
361 Sold
Package Include:
1 x
740015-003 AC Adapter
1 x Canada Power Cord.
New, 1 Year Warranty!
30-Days Money Back!
Low Price
Fast Shipping!
"Ctr + D " Add This Page To Favorite .

* Please ensure the product(s) that you are going to buy fits the brand, model and part number of your device.
Add to cart---->Fill Shipping Information ---->Check out ---->Finish Order
An email include order detais will be sent out after you check out.

Tracking order is easy

: with order id and email address, You can get the delivery time, the Tracking Number, the Tracking Url on our site any time . (Tracking order >>)
We accept payment: Debit Card, Credit Card, Paypal Credit, Paypal Account, Visa, Mastercard,JCB...
HP 740015-003 Laptop Adapter Description:
Compatible Adapter Mainbody Numbers: Fit Machine Model:
(Not All)
Hp
HP
: J1J41UA#ABA, 15-F387WM TOUCH, PAVILION X360 13-U164TU, 3168NGW, ELITEBOOK 820, ELITE BOOK X3609 1030, 15-DBLXX, ELITEBOOK 725 G2, PAVILION 360, 250 G6, ELITEBOOK 840, 240 G5, 15-1018CA, ELITEBOOK 745 G2, SPECTRE X2 13-H200, PAVILION 14-N200, 15-BS0XX, SPECTRE X2 PRO, SPECTRE 13-3000EB, 13-192NR, PAVILION 15-AB253CA, ELITEBOOK REVOLVE 810 G1, 17-P052NO, 15-AB063CL, PROBOOK 455 GE, 15-F033WM NOTEBOOK, STREAM X360 11-P099ND, TPN-C125, L3D23AV, CHROMEBOOK 14-Q032EA, PAVILION X360 13 U164TU, ELITRBOOK 820 G4, 15-G013DX NOTEBOOK, PAVILION 14, 4UB39EAABD, 15-F133WM NOTEBOOK, PAVILLION NOTEBOOK 15-AB253CA, 15-DB0205NG, 215 G1/J9V03US NOTEBOOK, 15-AF148CA, 250 G6 SP 2UB93ES W10, PC 15-R052NR TOUCHSMART NOTEBOOK, 15-P004TU, 15-R029WM NOTEBOOK, ENVY 13-D099NR, 15-G027AU NOTEBOOK, N1A92EA, SPLIT 13-F010DX X2 PC, PAVILION 15-P011AUAC, PAVILION 15-F011NR, HP540, 15-AC015T, P4G19EA, 15AC015TU, BA049NG, SPECTRE X360 CONVERTIBLE, TPN-129, ELITE 820 G3, 14-DQ1033CL, SPLIT 13-M115SG, X360 310 G2 CONVERTIBLE, 2560P, SPLIT X2, STREAM X360 11-P000, SPECTRE 4197MS, E7F59EA, STREAM 11 PRO G3, ELITEBOOK 1040G2, SPECTRE 13 PRO, PROBOOK 450 G4, EILTEBOOK 820 G3, 13-M110DX, PROBOOK 455 G3, 240 G5 NOTEBOOK, 15-G041AU, 13-G110DX, PRO X2 612 G1 TABLET, SPECTER X360, ELITEBOOK 840 G3, 13-M010DX, 17-P121WM 17-P052NO, 15-AH000SA, PROBOOK 11 G2, SPECTRE 13-3007SP ULTRABOOK, 15-F133CA, 360 DEGREE, 15-AF107AU, ENVY X2 DETACHABLE PC 13, 15-F162DX, PROBOOK 11 G1, ELITEBOOK 745 G4, 15-G070NR, 15-D035DX, ELITEBOOK 820 G3, PROBOOK 650 G3,
HP ENVY 15 SERIES
: 15-F125WM, , 15-F111DX, 15-AF104AU, 15-AF106AU, 15-AF110AU, 15-AF115AU, 15-AF122AU, 15-AF126A,
HP ENVY 17 SERIES
: 17-Y000NF, , 17-Y000UR, 17-Y001NF, 17-Y001NV, 17-Y002AU, 17-Y002NA, 17-Y002NF, 17-Y003CY, 17-Y003NC, 17-Y003NG,
HP ENVY SERIES
: ENVY 13-D061SA, , ENVY 13-D004NA, ENVY X360 15-U437CL,
HP STREAM BLUE 11 11.6" TOUCH LAPTOP
: STREAM 11, , STREAM 11-D010W.
View 740015-003 Laptop Ac adapter All Details...
Difference Of HP / Compaq Laptop Adapter Tip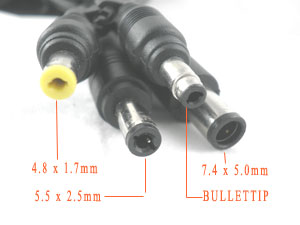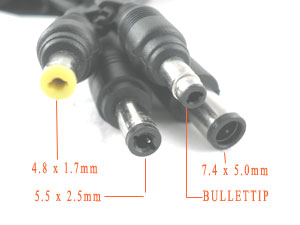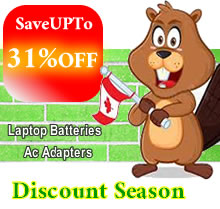 Store News:
Store is open, system can accept orders 24Hr,
Your item will be sent out soon.



Welcome choose laptop batteries and ac adapters on our site, we are professional on this for 10 years.





Get your tracking number Or order status here.


https://www.canada-laptop-battery.com/track-order.html
--- Service Department ---

Sep 2020
740015-003 Laptop Adapter, Canada HP 740015-003 Replacement Laptop AC Adapter


*Lucky customers will have a small pretty gift in their package if bookmark/Share this page.