LG 19v 1.3A power supply ac adapter EAY62549202 19025GPCU-1 ADS40FSG-19 EAY62549202 EAY62768607 in Canada
Item Number: LG19V1.3A25W-6.0x4.0mm-US
Input: 100-240V-50/60Hz 1.0A(1,0A)
Adapter Output Voltage: 19V
Adapter Output Current: 1.3A
Adapter Power: 25W
Adapter Plug Size: 6.0x4.0mm
Weight( Adapter only ) :134g
Dimension( L x W x H ):85.00 x 37.40 x 28.00mm
Original / Genuine : Yes
Total Sale: 613 Sold
Note:

US Style Only

Package Include:
1 x AC Adapter

New, 1 Year Warranty!
30-Days Money Back!
Low Price
Fast Shipping!
"Ctr + D " Add This Page To Favorite .

* Please ensure the product(s) that you are going to buy fits the brand, model and part number of your device.
Add to cart---->Fill Shipping Information ---->Check out ---->Finish Order
An email include order detais will be sent out after you check out.

Tracking order is easy

: with order id and email address, You can get the delivery time, the Tracking Number, the Tracking Url on our site any time . (Tracking order >>)
We accept payment: Debit Card, Credit Card, Paypal Credit, Paypal Account, Visa, Mastercard,JCB...
Click to enlarge
In Stock
Original price:

CAD$ 54.78

You Pay:


CAD$ 31.86


( Updated: Jan 2021 )
You Save:

CAD$ 22.92

Why order this item from us?
This Laptop Charger Description:

Compatible Mainbody Numbers:
Fit Machine Model:
(Not All)
Lg
LG
: 22MP55HA, 22MD45-B, 24MP55HA, 24MK430H, E1948S, E2442TC, 24MK430H-B, E2242C, 22M35D, 22MP57HQ-P, E2249, FLATRON 22EN33T-B, FLATRON E2251TR, E1948SX, 27MP33, EC2242CA, W1947CY, 22M45D-B, E2442VA, LG E1948S, IPS LED 23EA53, E2242T, LG E2242C, E2442, 29WK500, LGE2249, 22M55, 24M37H-B, LG E1948SX, 22EN43TA, 22M38, LG W1947CY, 22MP55HQ-P, 24EN43, E2351VZ, 22M38D-B, E2242T A, 27EA33, 22MP47HQ-P, 24MP47Q, 23EN43T-B, 24M35DB, E1942C-BN, 24M47VQ LED MONITOR, 22MP56HQ-P, FLATRON E2242C-BN, 24M47VQ-P, 22M45-B, FLATTRON 22EA53V-P, EB22427-8N, 24M55HA, LG23ET83V, 24MP58VQ, 24M45Q-8, 24MP47HQ, LG24M35D, 24M45H-BA, ADS-40 FSG-19 19025GPB-2, 27MP48HQ, 22M3D-B, EAY62768609, 24MP57HQ-P, 22M38DB, IPS LED FLATRON IPS224, LED 24M45, 24M35-B, TOUCHSCREEN MONITOR 23ET83V, 23EN43, 2060T, FALTRON IPS224V-PN, 24M35D-B, E1942CA, EAY 6254930, IPS224V, 22EA53TA, 22EA53VQ, FLATRON E2442TC, 10SM3TB, 24M45H-B, FLATRON 23EN43B, 25UM58-P, 22M45 MONITOR, EAY62549202, E2242T-BN, 29WK500-P,
LG SOUNDBAR
: NB3530A, .
LG 19v 1.3A power supply ac adapter EAY62549202 19025GPCU-1 ADS40FSG-19 EAY62549202 EAY62768607 Power supply
Sale Price:
CAD$ 31.86
(Free Shipping in Canada)
Hot sale LG Power Ac Adapters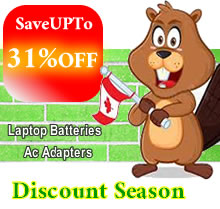 Store News:
Store is open, system can accept orders 24Hr,
Your item will be sent out soon.



Welcome choose laptop batteries and ac adapters on our site, we are professional on this for 10 years.





Get your tracking number Or order status here.


https://www.canada-laptop-battery.com/track-order.html
--- Service Department ---

Jan 2021
Canada LG 19v 1.3A power supply ac adapter EAY62549202 19025GPCU-1 ADS40FSG-19 EAY62549202 EAY62768607 LG19V1.3A25W-6.0x4.0mm-US


*Lucky customers will have a small pretty gift in their package if bookmark/Share this page.