Genuine lenovo laptop white 20V adapter charger 0225A2040 0225C2040 PA-1400-11 45K2200 ADP-40MH BD power supply in Canada
Item Number: LENOVO20V2A40W-5.5x2.5mm-WR
Input: 100-240V~2.5A,50-60Hz
Adapter Output Voltage: 20V
Adapter Output Current: 2A
Adapter Power: 40W
Adapter Plug Size: 5.5x2.5mm
Weight( Adapter only ) :136g
Original / Genuine : Yes
Total Sale: 55 Sold
Package Include:
1 x AC Adapter
1 x Power Cord You Selected.
Performance Test OK
& 1 Year Warranty!
30-Days Money Back!
Fast Shipping!
"Ctr + D " Add This Page To Favorite .

99.99% of the reason for buying the wrong adapter is because of the wrong interface size. Even if the model you purchased is correct, you still need to check the interface carefully.
* Please ensure the product(s) that you are going to buy fits the brand, model, output, tip size and part number of your device.
Add to cart---->Fill Shipping Information ---->Check out ---->Finish Order
An email include order detais will be sent out after you check out.

Tracking order is easy

: with order id and email address, You can get the delivery time, the Tracking Number, the Tracking Url on our site any time . (Tracking order >>)
We accept payment: Debit Card, Credit Card, Paypal Credit, Paypal Account, Visa, Mastercard,JCB...
Click to enlarge
In Stock
Original price:

CAD$ 58.00

You Pay:


CAD$ 33.47


( Updated: Jun 2023 )
You Save:

CAD$ 24.53

Why order this item from us?
This Laptop Charger Description:

Compatible Ac Adapter Mainbody Models:
Fit Machine Model:
( Ctr + F To Check your machine model is listed on this page. )
Advent
ADVENT
: 4211B, 4211 Series, 4212, 4213, 4214, 4480, 4489, 4490,
LENOVO
: IdeaPad S10-423132U, IdeaPad S10-423137U, IdeaPad S10-423133U, IdeaPad S10-42312CU, IdeaPad S9 Series, IdeaPad S10-42312DU, IdeaPad S9e Series, IdeaPad S10-42312AU, IdeaPad S10e Series, IDEAPAD S10-3T, LENOVO IDEAPAD S10-423134U, G475, U310, U260, IdeaPad S10-423135U, IdeaPad S10-423134U,
MEDION
: MEDION MINI E1210, Mini E1210 Netbook, Akoya Mini E-1210 Series,
MSI
: 9S7-N01151-030, U100-035US, 9S7-N01154-035, U100-036US, 9S7-N01152-036, U100-039US, 9S7-N01153-039, U100-043US, 9S7-N01151-043, 9S7-N01154-053, U100-219US, MSI U100-001US, 9S7-N01152-219, U100-053US, U100-222MY, 9S7-N01153-222, U100-279US, 9S7-N01154-843, Wind U90 Series, U100-280US, Wind U90X Series, 9S7-N01152-279, Wind U100 Series, U100-286MY, WIND U100X SERIES, 9S7-N01153-280, Wind U115 Hybrid Series, U100-411US, Wind U120H Series, 9S7-N01154-286, Wind U120 Series, U100-420US, U100-001US, 9S7-N01152-411, 9S7-N01156-001, U100-422CA, U100-002US, 9S7-N01154-420, 9S7-N01152-002, U100-432US, U100-004US, 9S7-N01154-422, 9S7-N01151-004, U100-843US, U100-016US, 9S7-N01154-432, 9S7-N01144-016, U100-030US.
The ac adapter may be used on the following models ( Customer offered ):
Lenovo Ideapad U260
Genuine lenovo laptop white 20V adapter charger 0225A2040 0225C2040 PA-1400-11 45K2200 ADP-40MH BD power supply in Canada
Sale Price:
CAD$ 33.47
(Free Shipping in Canada)
Related batteries for ADVENT : Replacement ADVENT Laptop Batteries, Notebook PC Batteries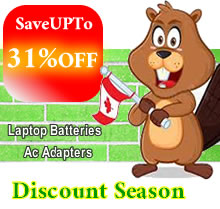 Notice and News:
The store is open and accepting orders 24/7.
Welcome choose laptop batteries and ac adapters on our site, we are professional on this for 10 years.
https://www.canada-laptop-battery.com/track-order.html
--- Service Department ---
Jun 2023
Canada Genuine lenovo laptop white 20V adapter charger 0225A2040 0225C2040 PA-1400-11 45K2200 ADP-40MH BD power supply LENOVO20V2A40W-5.5x2.5mm-WR


*Lucky customers will have a small pretty gift in their package if bookmark/Share this page.