New Genuine ACER Aspire ES1-512 ES1-711 Aspire ADP-45HE B A13-045N2A KP.0450H.001 Laptop Adapter Charger in Canada
Item Number: ACER19V2.37A45W-5.5x1.7mm
Input: 100-240V~1.2A 50-60Hz
Adapter Output Voltage: 19V
Adapter Output Current: 2.37A
Adapter Power: 45W
Adapter Plug Size: 5.5x1.7mm
Weight( Adapter only ) :155g
Dimension( L x W x H ):95.10 x 38.30 x 26.10mm
Original / Genuine : Yes
Total Sale: 481 Sold
Note:

Fit Packard Bell Easynote ENTG71BM Laptop Also

Package Include:
1 x AC Adapter
1 x Power Cord You Selected. Click to sell all >>
New, 1 Year Warranty!
30-Days Money Back!
Low Price
Fast Shipping!
"Ctr + D " Add This Page To Favorite .

* Please ensure the product(s) that you are going to buy fits the brand, model and part number of your device.
Add to cart---->Fill Shipping Information ---->Check out ---->Finish Order
An email include order detais will be sent out after you check out.

Tracking order is easy

: with order id and email address, You can get the delivery time, the Tracking Number, the Tracking Url on our site any time . (Tracking order >>)
We accept payment: Debit Card, Credit Card, Paypal Credit, Paypal Account, Visa, Mastercard,JCB...
Click to enlarge
In Stock
Original price:

CAD$ 49.00

Local Price:


CAD$ 28.97


( Updated: Feb 2018 )
You Save:

CAD$ 20.03

Why order this item from us?
This Laptop Chrager Description:

Compatible Mainbody Numbers:
Difference between acer adapter tip 5.5*1.7mm and 5.5*2.5mm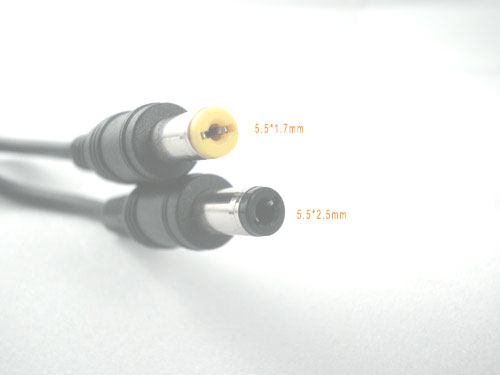 Fit Machine Model:
(Not All)
Acer
ACER
: R5-471T-52EE, CHROMEBOOK C710, CHROMEBOOK AC710, X15W4, N15Q10, E1 522, ASPIRE ES1 512 C4SQ, ASPIRE E15, TMP259-M-36W8, ASPIRE R14, CHROMEBOOK AC700,
ACER ASPIRE E3 SERIES
: ACER ASPIRE E3-111, , E3-112, E3-112-C1T9, E3-112-P1GT,
ACER ASPIRE E5 SERIES
: E5-771, , E5-771G, E5-573-3870, E5-573-57DV, E5-573-516D, E5-721-64T8, ASPIRE E5-721, E5-422, E5-422G, E5-473, E5-473G, E5-522, E5-522G, E5-532, E5-532G, E5-471P, E5-532T, E5-471P-56RF, E5-573, ASPIRE ES1-512, E5-573G, E5-573T, E5-573TG, E5-721, E5-573-754K, E5-722, E5-573-35AQ, E5-722G, E5-731, E5-721-66XJ, E5-731G,
ACER ASPIRE ES1 SERIES
: ES1-711-P2UG E5-721-20GJ, , ES1-512-C5S4, ES1-111, ES1-111M, ES1-131, ES1-311, ES1-512-C96S, ES1-331, ES1-512-25TP, ES1-711-C7TL, ES1-411, ES1-420, ES1-421, ES1-431, ES1-512, ES1-S71, ES1-531, ES1-711, ES1-711G, ES1-731, ES1-731G, ES1-512-P84G, ES1-711-P1UV, ES1-512-C9Y5, ES1-512-C80E, ES1-711-P3YR,
ACER ASPIRE SERIES
: ASPIRE E5-532, , ASPIRE ASE5-532, ASPIRE V5-171, ASPIRE 1830, ASPIRE 1830T, ASPIRE 1830TZ, ASPIRE 1810T, ASPIRE 1810TZ, ASPIRE R3 N15W5, ASPIRE 1410, ASPIRE 1410T, ASPIRE R3-131T ASPIRE ASR3-131T, ASPIRE ES1-311, ASPIRE ASES1-311, ASPIRE F5-571, ASPIRE ASF5-571,
ACER R3-431T SERIES
: R3-471T-57JG, , R3-471T-59UL, R3-471T-76BM, R3-471T-7755, R3-471T-77HT, R3-471T-77W5, R3-131T, R3-431T-C82Z, R3-431T-P3RD, R3-471T, R3-471T-306Y, R3-471T-35F3, R3-471T-39EZ, R3-471T-53LA, R3-471T-55F0, R3-471T-56BQ,
ACER TRAVELMATE SERIES
: TRAVELMATE P446-M, , TRAVELMATE TMP446-M, TRAVELMATE B113-M, TRAVELMATE B113-E,
ACER TRAVELMATE SERIES:
: TRAVELMATE B116-M-C3WQ, , TRAVELMATE P446M, TRAVELLERS P446 Z8C,
ACER V3-112P SERIES
: V3-112P-C2HF, , V3-112P-C2P6, V3-112P-C7SG, V3-112P-P7LP, V3-472, V3-472-57M0, V3-472P, V3-472P-324J, V3-574, V3-574G, V3-574T, V3-574TG,
PACKARD BELL
: EASYNOTE ENTG71BM.
New Genuine ACER Aspire ES1-512 ES1-711 Aspire ADP-45HE B A13-045N2A KP.0450H.001 Laptop Adapter Charger Power supply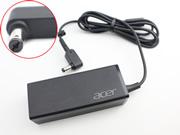 Today Canada Local Price:
CAD$ 28.97
(Free Shipping in Canada)
Canada New Genuine ACER Aspire ES1-512 ES1-711 Aspire ADP-45HE B A13-045N2A KP.0450H.001 Laptop Adapter Charger ACER19V2.37A45W-5.5x1.7mm


*Lucky customers will have a small pretty gift in their package if bookmark/Share this page.